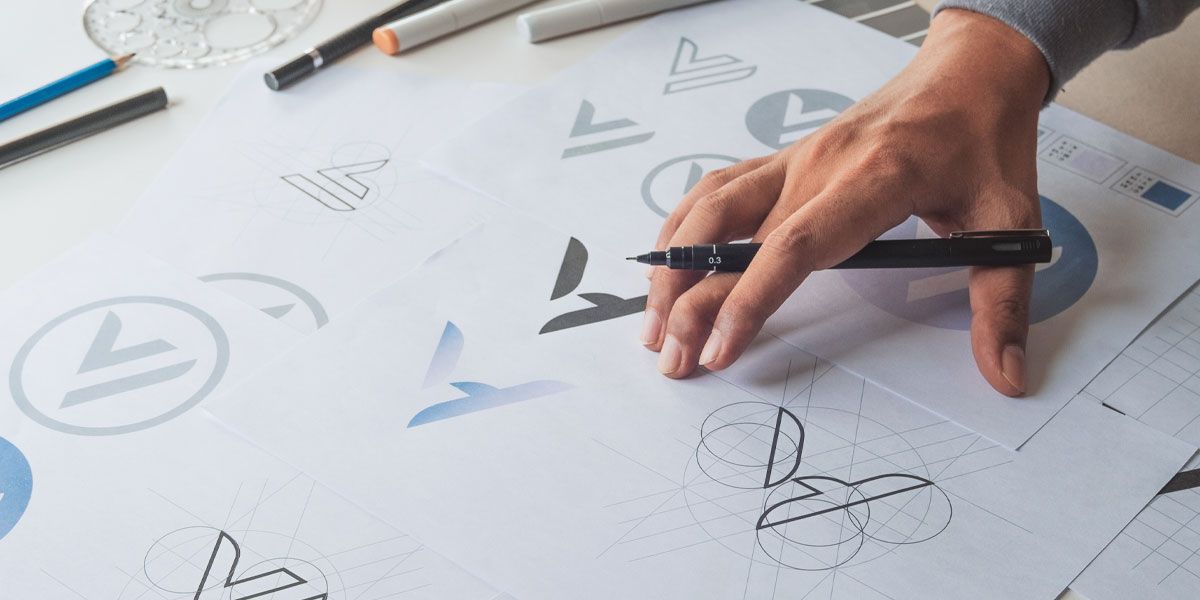 Branding Is Smart Business
Why and how to build a strong brand for your biz
Picture this: A prospective customer sees your logo, your email newsletter, or your ad, and in a split second thinks, "Oh! There's that great company again. They have just what I need. I'm going to buy from them today."
Sounds good, right? It's what every company wants: brand recognition. And with a little effort, you can build it for yourself!
Branding your company, and then reinforcing that brand in all of your communications, will help customers recognize and choose you over all the competition.
What Is Branding?
Branding is the practice of influencing how people experience your company over time. This experience tells potential customers or clients who you are and what they can expect from you, and it sets the stage for how they will interact with you going forward.
To create a positive experience and feeling with your brand, you have to know two things:
1) Your target audience - Who is your best customer? What appeals to them? What are their pain points in relation to what you offer?
2) Your unique benefit - What is different, and better, about what you offer?
The answers to these questions will help you create a brand identity that you can build, grow, and sustain in your marketplace. In this article, I will focus primarily on how to build and represent your unique brand through design elements and the written word (your copy).
The Visual Identity of Your Brand
A strong brand requires a clear visual identity. From the symbol or logo you create to the color palette you choose, the visual impression you make needs to be unique and convey the character and personality of you and your company. Key design elements of your brand include:
A logo - This is a must. If you don't have a logo, there are many companies on the web that will design one for you for at a very affordable price. At the very least, pick a font and a font size for writing your company name and use this consistently in every publication.
Colors - Your colors communicate more than you might think. Use warm colors for a friendly feel, cool for formal, and bright for bold and trend setting.
Fonts - Select a font or two at maximum for your text (one for your regular text and one for headlines, subhead, and sidebar copy) and stick with those same fonts for all of your communications. Use one that everyone has on their computers, such as Arial, Times New Roman, or Verdana, for the greatest readability (fonts can sometimes be substituted if your receiver's computer does not recognize your font).
The Tone of Your Copy
In addition to design, the tone of what you write communicates your company's brand. For instance, if you are a "friendly" company, then use a casual, personal, and conversational tone in all of your communications. If you want to communicate your longevity as a firm, then use a more formal tone to communicate thoughtfulness and to convey a sense of responsibility and security. Whatever tone you choose, make sure it is consistent throughout all communications. Examples of tone include friendly, casual, formal, forceful, conversational, and inspirational.
Tips for Building Your Brand with Email Marketing
There are many marketing mediums you can use to build and support your brand. Your goal is to be consistent across all of them. The following tips focus specifically on building your brand with email, but you can apply them to other mediums as well.
Here's a checklist to help you build and create brand consistency with your marketing emails:
Include your logo on every communication, located in the same place each time
Use the same colors on your website home page, printed collateral, and email templates
Embed patterns, designs, or images that appear in your website or printed collateral as backgrounds or highlights in your emails
Use the same fonts as you use on your website and printed collateral
You don't want your email communications to always look exactly the same. Here are a few ways to create freshness while still supporting your brand:
Use a new background color in one of the top sections to distinguish your emails visually
Use a new photo or image for each newsletter (within the theme you've set)
Include one new font to help a sidebar or coupon gain attention
Embed new copy, new headlines, and new subheads in each email
Create unique sidebars and new clickable links in each email
Include a customer testimonial with a photo of that client or an image of their business
By establishing and reinforcing your brand as you create, sustain, and grow your relationships with prospects, customers, and other constituent groups, you will find that people recognize you more quickly, retain your messages more easily, and are faster to take action. Branding works, so try it!