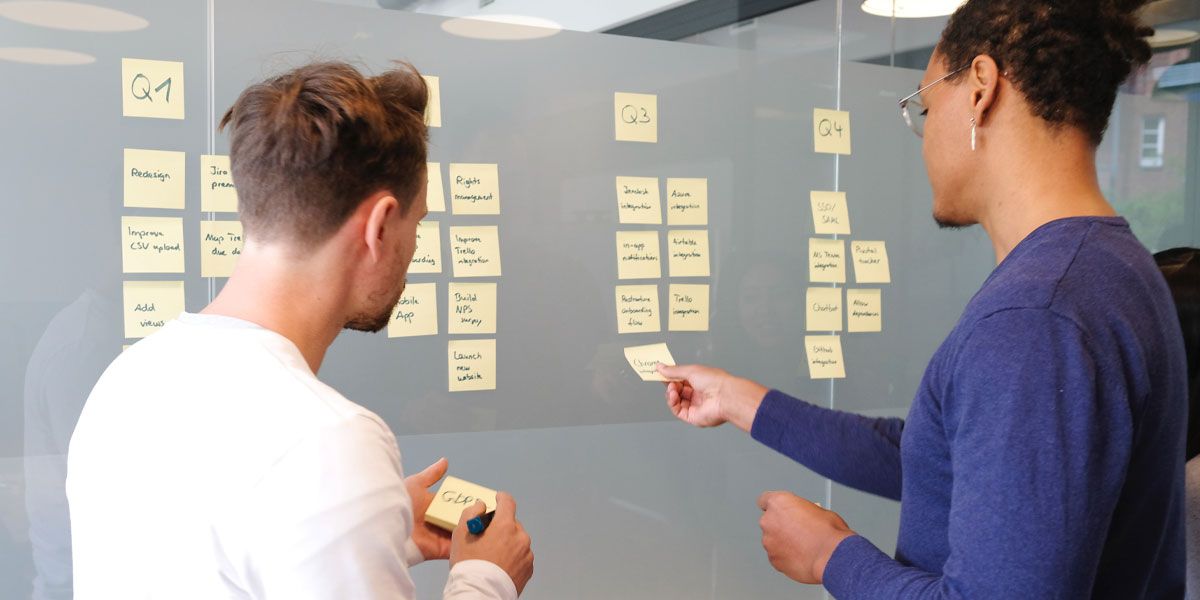 5 Metrics for Measuring Digital Marketing Success
You're probably thinking leads and sales when you're asked about the digital marketing metrics that are tracked for brand growth. As websites continue to become an inseparable part of the consumer's journey, the need to measure digital marketing success also increases. However, with the large amount of data available, choosing the right type of metric to monitor can be a daunting task. The good news is that we have shortlisted few key metrics that are applicable to pretty much every type of digital marketing campaign.
Here are the top 5 essential metrics that you should have your finger on the pulse of.
Traffic (sessions): Simply put, website traffic refers to the visitors who visit a website. These "visits" also known as sessions measure online business effectiveness at attracting your target audience. This metric helps to gauge how well your marketing efforts are working and it also helps you retrieve an overall snapshot of your site's performance. While there isn't a maximum number of a set range for this metric, it is recommended that you find comparisons in the benchmarking report in Google Analytics. The important channels to watch are Direct (when people type the URL to visit the site), Referral (when people visit the site from another website), Organic (when people searched for a keyword on a search engine and landed on the site) or Social media. For best results, you should aim to achieve a balance between the various traffic sources. In the event of traffic from a single source, any change to the strategy or source is likely to impact your website traffic and bottom line.
Conversion rate: Conversion rate indicates the visitors who have completed any goal on your website. The success of your marketing campaigns depends on the conversion rate. Sure the number of leads that you have generated online matters but do you know what matters more? Calculating cost per lead per channel helps you identify the most important lead generation channels and invest in them accordingly. If you have an Ecommerce store, you should consider the impact the online traffic has on your online transactions. With access to a tool such as Google Analytics, you can find your Ecommerce conversion rate by setting up Ecommerce tracking using a few simple steps as listed here. You can look at the various sources of traffic and the conversion rates from these sources. Are they interacting with your content and are they providing value, when they visit - are the pertinent questions to ask when you are trying to ascertain your digital marketing success.
Bounce rate: As defined by Google, a bounce is calculated specifically as a session that triggers only a single request to the Analytics server, such as when a user opens a single page on your site and then exits without triggering any other requests to the Analytics server during that session. It is common knowledge that a high bounce rate is bad and a low bounce rate is good. If you have observed the bounce rate in the overview report of Google Analytics, you should know that this is a site-wide bounce rate and not for a particular section or page. It is calculated by dividing the average number of bounces across all pages by total number of visits across all pages within a time period. If you are wondering, what bounce rate is good, you should note that there are various variables that determine a "good" bounce rate for your site. You can set up benchmarking in Google Analytics or read the bounce rate benchmarks as available here to gain a better understanding of your website's bounce rate performance.
Social media metrics: The return on social media investment still exists as an elusive part of the marketing puzzle for a number of businesses that seek to capitalize on the eyeballs that spend billions of minutes on these platforms each day. Is social media ROI attainable? Of course, it is when you have set up your social media initiatives from the outset in a manner such that you are tracking the right metrics during the buyer's journey. Defining and measuring specific customer behaviors, as mentioned below helps you climb out of the vortex of vanity metrics with dubious ties to revenue.

Finally! The fifth metric that is absolutely essential to determine your digital marketing success is the SEO metric. You want your website to rank for keywords relevant to your niche. But, how do you determine if people are visiting your site as a result of your SEO efforts? The Google Search Console and Google Analytics are invaluable tools in this regard, they can help track traffic by landing pages, top-ranking keywords for your website, mobile traffic (this is super important, considering 60% of all online searches come from mobile phones!)
To sum up, you'll need to constantly evaluate the position and success of your marketing strategy and tracking the aforementioned metrics are the first step in this direction.