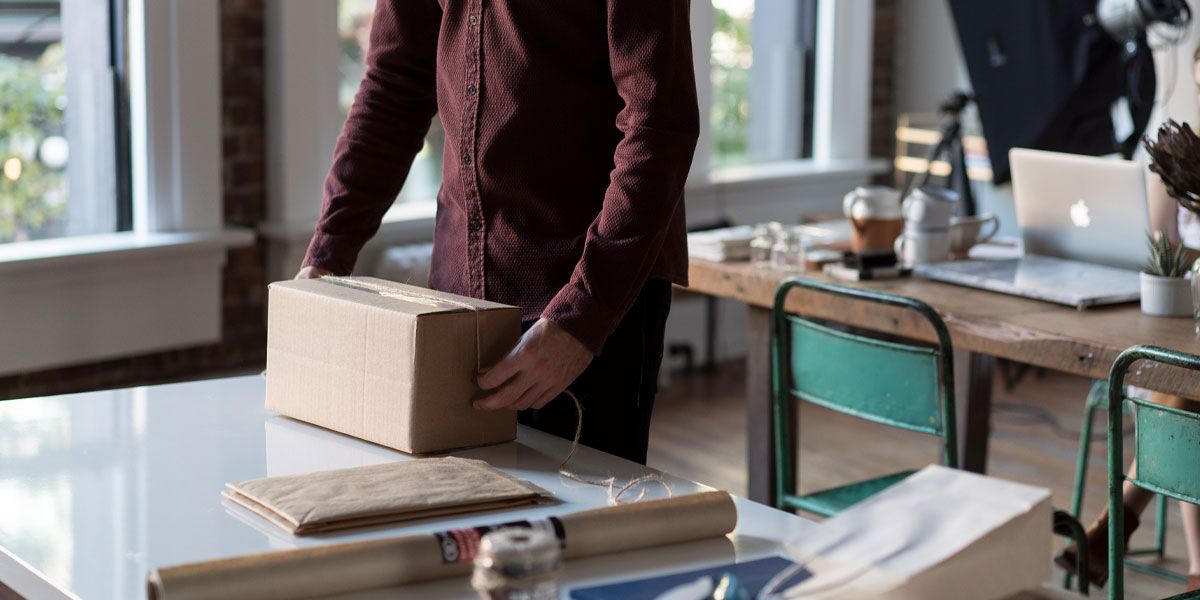 4 Powerful Methods to Decrease eCommerce Product Returns
Every eCommerce seller dreads product return emails. They're a fact of life when offering online sales, but a few tweaks and a little investment of time and money can massively reduce the number of returns.
You know your products are high-quality, but why are people still returning them? Here are some ways to decrease your eCommerce product return rate.
1. Accurate Product Images & Description
Post a complete and honest description of your product to attract the right customers.
Fashionable clothing has the highest return rates. This makes sense. The only information they can have about the product is the image of the model wearing it and the description.
Many eCommerce businesses retailers fail to provide enough information about the product. The most common reasons for returns of fashion product are:
The product looked different
The color was different
The size was wrong
The material was not as expected
The color faded after a machine wash
To fully describe your product, list all the questions your customers might ask regarding the size, color, material, washing, specifications, etc., then provide the answers in the product description.
Get some professional shots of your product taken from various angles to show what the product will look like in reality.
Some brands invest in videos, which makes sense if your product is expensive.
FAQ sections address any other doubts that your customer might have. You can also use a question & answer plugin to avoid having to answer the same question repeatedly. Instead, let your buyers help each other.
If you need help with improving the functionality of your website, contact our Utah web development agency.
2. Set Realistic Delivery Times
Don't promise fast delivery if you can't fulfill it. If your product takes "too long" to arrive, customers can cancel the order, buy the product from somewhere else, or may no longer need it.
Respect your customer's time.
By giving them a correct estimated day of delivery, you can help them decide whether or not they want to buy from you.
If possible, provide real-time shipping information to your customers.
3. Invest in Good Packaging
Twenty percent of consumers return the product because the one they received was damaged.
Receiving a damaged product leaves a negative impression of your brand in the customer's mind. The buyer might also leave a negative review of the product because of their bad experience.
It might be the shipping company's fault, but the customer will hold it against you. Additionally, you'll have to reimburse them for the damaged product.
It's safe to say that damage during shipping is the worst-case scenario.
Invest in good packaging if your products are fragile. Electronics, glass items, musical instruments, valuable items, lampshades, etc., are examples of products that can get damaged if the shipper drops them.
A high-quality package and the right filler material will increase the safety of your products and add to the unboxing experience.
Air pillows might be the most common filler material, but now you can also choose:
Wood wool
Custom tissue paper
Shredded cardboard
Packing peanuts
4. Watch out for "Bad Customers"
Fraudulent customers are a nightmare. As an online seller, you can't ignore the fact that some people will return products after using them for only a few days.
eCommerce fraud is real, but you also have to protect yourself from customers who indulge in "wardrobing".
Wardrobing is a practice where customers deliberately use and return an item by exploiting the product return window.
Whitelisting and blacklisting are two well-known methods of protection against such customers. Both of them have shortcomings. Blocking genuine purchasers (causing a loss in revenue) is the major one.
If your eCommerce store is well-established, consider investing in a fraud prevention tool such as:
These tools use 100s of criteria to block fraudsters and let genuine purchasers through.
Increase Profits by Decreasing Product Return Rates
Product returns often bring negative reviews and hurt profits. By making small investments, you can reduce your return rates and build a loyal customer base.
Don't try to be everything to everyone. Write great descriptions, use high-quality images, set realistic shipping and delivery expectations, and invest in good-quality packaging to attract customers who will buy from you again and again.
If you need help with making your eCommerce website responsive and user-friendly, contact our Utah SEO and web development agency.