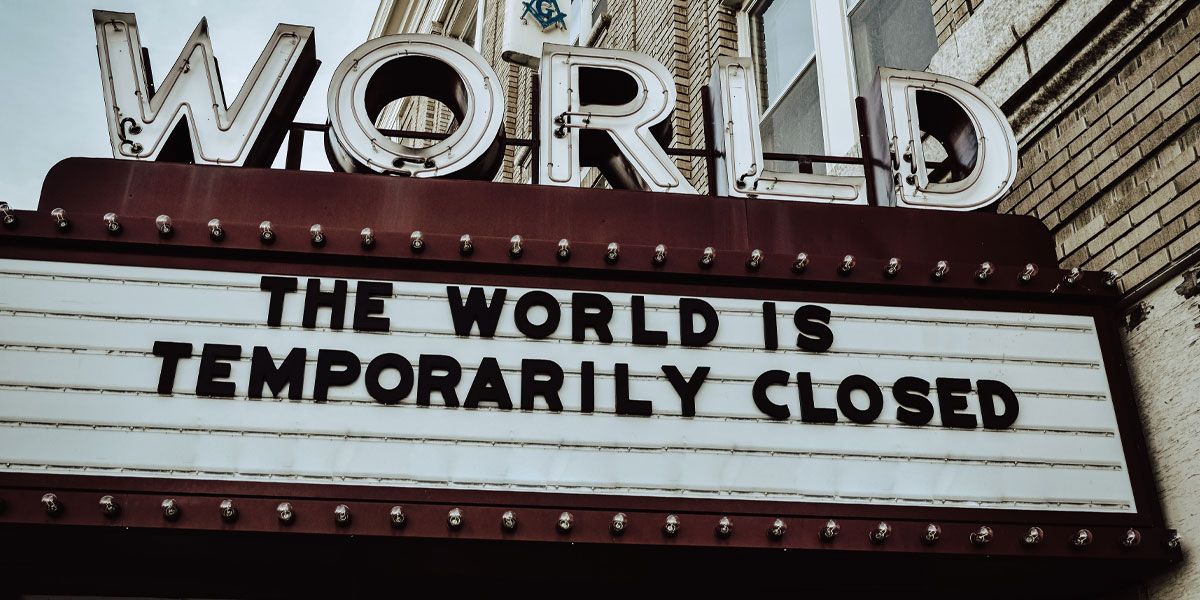 Should small Businesses Invest in Marketing during the Pandemic?
Decreasing revenue and uncertainty about the future might be forcing you to reconsider your marketing strategy. After all, when you see your competitors cutting their marketing budgets, you start to wonder if you should do it as well. In a study, 69% of the brands surveyed said they expected to decrease their ad spend.
No surprise there. Times are tough. Many businesses are relying on the state for help.
If you decide to cease marketing altogether, you close all your channels of communication with your customers. Even small marketing efforts by your competitors will put them in front of your customers. You run the risk of losing your "share of mind".
If you decide to spend money on marketing, you need to take the guesswork out of the equation. The consequence of an investment gone wrong can be bitter.
Should small businesses reduce their marketing budget?
Cutting your marketing budget will make you lose your competitive edge. Your customers might start questioning the stability of your business, and you'll miss crucial information about what your customers are looking for.
Cutting your marketing budget will also affect your post-pandemic sales. You'll have a lot of catching up to do.
It's the right time to show your customers you care about them. Inform them about your sales and promotions, and what you're doing to make your business place safer for customers.
Your best course of action is to direct your marketing budget towards the most suitable marketing channel. Something that's flexible, has proven ROI and allows you to measure the impact in real-time.
Is Digital Marketing a viable option?
Keep offline and traditional marketing on the back burner for now. If you want the highest ROI, digital marketing is your best option. In a survey, 62% of US shoppers said that they now shop online more as compared to pre-Covid.
You can't go wrong with the affordability and versatility that digital marketing offers. For instance, you can:
Join local FB groups and start building relationships with people. Let the human aspect of your business shine through.
Email your customers and try to start an honest, empathy-based relationship with them.
Post on social media about what your business sells and how you can help the community.
Write and share helpful blog posts with your community.
The best thing about digital marketing is that you can track the results of your efforts in real-time. It allows you to:
See the number of impressions that your FB ads are getting.
Track the number of visits to your website.
Track the most viewed products on your website.
Track the number of emails that are getting opened.
Pay only when customers click on your ad.
Digital marketing can significantly boost your sales, visibility, and number of followers. Our clients have seen results like:
#1 rankings on Google in just 2.5 months and 70% increases in sales.
107% increases in page views and a 98% decrease in bounce rates. This means the website is attracting ideal customers who are interested in the business's value proposition.
An increase of 18,000 subscribers on YouTube. It means more exposure to new potential customers.
How to ensure the best results?
Make a strategy and clarify what you want out of your marketing efforts. The lack of a solid plan can ruin things.
Do you want to reach out to new customers, or build rapport with existing ones? Remember, retaining customers is 5X times cheaper and easier than attracting new ones.
Other questions also need to be answered, for example:
Which digital channel will serve your business the most?
Do you offer services or FMCG products?
Are you a service professional?
Have you defined your target audience?
Studio1c consults with business owners in Utah and around the US and helps them figure these things out.
Tailor your marketing strategy and communication to your customers' needs and challenges. Hiring a professional can be massively beneficial because you can outsource all or part of your marketing process – for instance, you can do social media, and let a professional handle the SEO.
Five Brands that Changed their Policy and Messaging in the Pandemic
Sisense
Sisense, a data and analytics platform, has redesigned its banner to remind people about the need for social distancing. To show gratitude to their customers, they're offering a relief package with some free services.
Quasar
Quasar, a medical device company, is communicating its response to COVID-19 by displaying its concern for the safety of its employees and customers and assuring its customers that the company's production schedule is right on time.
Cottonelle
Cottonelle uploaded a video on YouTube appealing to people to stock up on generosity instead of toilet paper
Victoria Plum
Victoria Plum increased their display advertising spend to gain traffic. Once the lockdown is over, this online bathroom retailer can retarget these visitors.
Ridge Cafe
With the help of studio1c, the Ridge Cafe was able to experience traffic comparable to last year's, even during the COVID shutdown. Our team helped the Ridge Cafe with an aggressive marketing and retargeting local campaigns.
Find Opportunity in Adversity
Things certainly can't continue the way they were before. This applies to the marketing of your business as well. You need to rethink the flow of your marketing budget and adapt your strategy to suit the present situation.
If you're ready to choose digital marketing, we're ready to help you invest your money wisely. Contact us here.