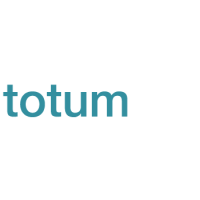 Totumlink
We love creating for startups! Totumlink was a startup needing branding, marketing materials, ecommerce event registration and a strong online presence leading up to, and through the launch.
The challenge
Getting noticed by schools and corporations that a Clinical Mental Health Counselor was offering onsite mental health options about this often stigmatized topic.
Our solution
Working closely with the CEO and partners, we created a clear and concise marketing and brand strategy to quickly grow this new startup. We targeted business owners and school administrators with an organic marketing approach and small-town assemblies to spread the word about the uptick in suicides and mental health options in the workplace and educational sector. For a topic not many want to talk about unless they're lying on a couch in a therapist's office, the masses were overwhelmingly interested, concerned and asking for more information.

Several team members who had worked prior for a well-known, established, global competitor commented on how aggressive and effective our online and email marketing strategies were for Totumlink compared to their prior employer.
Services provided
Ecommerce Event Registration Website Development
Branding
Copywriting
Creative Direction
Email Marketing Management
Graphic Design
Lead Generation
Logo Design
Marketing Strategy
Pay Per Click Ad Management
Search Engine Optimization
Social Media Marketing Management
Social Media Optimization