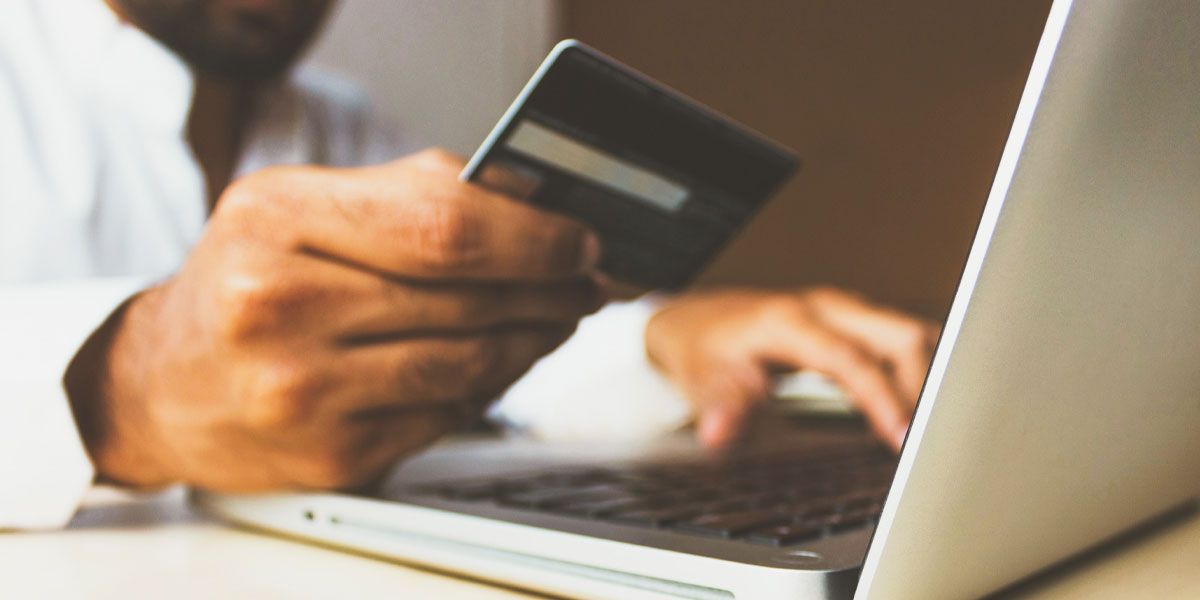 5 Ways Your Business Can Continue Making Money in a Pandemic
There are ways to reach your customers during a lockdown that don't involve starting or stopping a product line.
You can serve your customers while helping them maintain a 6-foot distance from your other customers. Many web design and development agencies in Utah are actively guiding businesses to step up their game and reach their customers.
Here are some ideas on how you can maintain your sales during the lockdown.
1. A Makeshift Drive-Thru for Your Retail Business
Drive-thrus aren't only for restaurants. You can take orders from patrons in advance and ask them to pick it up from your storefront in their car.
It saves them time and keeps your staff and customers safe.
You can take orders using good ol' paper and pen, ask them to text you a list of the groceries and sundries they want, or automate the process using Google forms.
You can promote your new service using online and offline methods. You can verbally tell your customers, mention it on their receipts or give an ad in the newspaper.
Under online methods, you can register your business with online business directories like GMB (Google My Business), Yelp, Yahoo, and Facebook.
A profile with a complete description and a few positive reviews will encourage your customers to call you and place their orders online. The best digital service providers in Utah will be glad to offer their services or consult with you about how to register your business in online directories and build an attractive profile that attracts customers.
You can also partner with pick-up and delivery services in Utah to send groceries to your customer's homes.
2. Offer Gift Cards
Offering gift cards will give you some extra cash to invest in your business.
Business Wire reports that the global gift-card market will grow by $527.11 billion in the next four years (2020-24).
You can have the gift cards made for $1.50 per card and load them up for amounts up to $500 (you have to follow some rules).
To promote the cards, you can offer discounts on the purchase made with them. But there are great ways to promote your gift card, too.
Gift cards enable businesses to increase customer engagement. For instance, they allow you to track your customers' spending habits and build extensive customer profiles. You can use this information to craft appealing offers and help your customers save money. The result is a win-win for you and your customers.
Product-based businesses such as florists, bakers, honey vendors, and speciality footwear sellers can offer gift cards and offer discounts as an incentive. Service-based businesses such as culinary Instructors, yoga teachers, gyms, massage parlours can offer gift cards for extra sessions or access to workshops at a discount.
3. Increase Your Social Media Presence
An active social media presence will increase the likeability of your brand. Your customers will see the humans behind your brand and relate to you better. It also allows your brand to be promoted through word-of-mouth.
You can interact with your customers on your social media pages. It's the cheapest method of two-way communication. You can listen to your customers' needs and work on quickly solving their problems.
A social media presence that adds value needs consistent and strategic effort. It requires an investment of time and money (but not as much as other channels of marketing) to work.
If you want to see social media results, either do the work in-house or outsource it to a digital service provider in Utah. We can train your staff to maintain a consistent brand voice in social media and post content that resonates with your audience.
4. Offer Online Product and Services
Having a website provides a lot of convenience. You can post updates, display your products and their prices, promote new offers, collect email addresses, offer online ordering, and do many other things.
You can use these methods to sell your products and services online:
List your products on Amazon, eBay, and other online marketplaces
Open a store on Facebook or Instagram
Use dedicated websites that help product and service-based businesses connect with customers
Create digital products like e-books, videos, online classes, and digital downloads to continue working with your current clients and attract new clients.
Service businesses just need a good camera to record their sessions.
If you don't have a good quality mic, then you can pay someone on Fiverr to record your voiceover. Many doctors have started offering telemedicine services to their patients who can't visit them in their clinic.
Less than 64% of small businesses have a website. Is yourbusiness one of them? As a website development agency in Utah, we can help you build a website from scratch and promote your business. Contact us here.
5. Offer Prepaid Services
Like gift cards, prepaid services bring in instant revenue. You can schedule your sessions for one or two months in advance.
A discount on prepaid services will incentivize the customer to buy it.
Prepayment might not workwell for a product-based business, but service-based businesses can benefit from it.
Don't Stop Marketing!
Any business needs lots of marketing in the initial phase. Even if your business is an established one and you just want to introduce a new offering, you'll have to market it.
Many new products fail due to lack of marketing or a marketing mishap.
Taking your business online, offering new products, conducting a workshop, or introducing gift cards will require marketing efforts from you. Otherwise, you may see less growth than you expected.
We know that investing money is a serious matter. As a Utah Web Development agency, we've helped many businesses like yours with website development and marketing. Call us if you want to discuss a venture of your own.